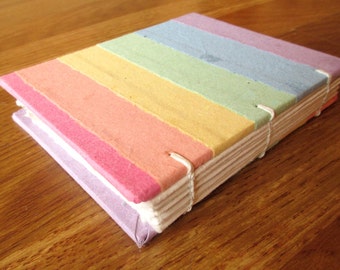 Kelly's 2015 Scrapbook!
Defaults

:
Code:

= favorite
= well written, outstanding production, gold, etc.
= lgbtq+ related
** = my screencap(s) (what can I say, I miss screencappin' D:)
= shows/films I cover/write about on various sites!
Favorites:
(anything I adore during each month. Ex: People, Places, Food, Items, etc.)*
-January:
Alexz Johnson, Taylor Swift. Caitlin Stasey, Brittana/the Unholy Trinity, Eleanor Guthrie
-February:
Fifth Harmony (more importantly, Lauren Jauregu

and Camila Cabello), Leighton Meester (Saw her
2/24
in concert!!)
-March:
Fifth Harmony (Saw them in concert 3/14!) (basically they're always my favorite), iZombie/Rose McIver

(the site I write for got to interview the cast at WonderCon &
I got to supply the questions!!),
Glee
(so this show hasn't been my favorite at times, but it's officially over and that means no more Brittana or Unholy Trinity or Faberry scenes...and that makes me sad! D:)
-April:
Fifth Harmony (surprised?), Sabrina Carpenter, Kathryn Prescott, Bruce Jenner, Grimm, warm weather (well, when we actually have it in Chicago),
Girl Meets World
&
Faking It
for posting AWESOME season 2/2b trailers!, Girls' Generation (binge watched their music videos and how can anyone not love them!?)
Albums:

-000. Album. Artist. Release Date. (Comments)
-001.
1989
by:
Taylor Swift.
10/28/14. (on constant replay. AKA: I need new music on my iPod)

-002.
Let 'Em Eat Cake
by:
Alexz Johnson
. 10/2014 (might take a couple listens, but you'll fall in love with it!)
-003.
Reflection
by:
Fifth Harmony
. 1/30/15' (I've jumped on the bandwagon and now adore these girls!)

-Fave Songs: "Bo$$", "Top Down", "We Know", "Them Girls Be Like"
-004.
Talking Dreams
by:
Echosmith.
10/1/13. (Started randomly listening to this after
Glee
covered "Cool Kids" (which I heard prior to thanks to work), but the entire album is sung and produced really well. I was quite surprised to be honest. If you just want to chill and write stuff or browse tumblr, they're the perfect music. Unfortunately folks, the lead singer, Sydney Sierota, won't be 18 until April. :/)
-005.
The Veronicas
by:
The Veronicas
. 11/21/14. (Heard they released a new album and just really wanted to listen to a few songs. I ended up listening to the entire album. It's brilliantly written/executed. Fave songs: "Did You Miss Me (I'm a Veronica)", "More Like Me", "If You Love Someone", "Cold")
-006.
Eyes Wide Open
by:
Sabrina Carpenter
. 4/14/15. (To quote one of her lyrics, she's an old soul. I was really looking forward to this album and she did not disappoint. She wrote several of her songs and her vocals are outstanding on the album. You can tell she put her heart into this album. And if you don't weep or get mad feels from "Too Young", there's something wrong with you. I seriously think Sabrina wrote that about
her relationship with Bradley Steven Perry
(aka: the most adorable Disney Channel couple since Zanessa) Favorite songs: "Eyes Wide Open", "Your Love's Like", "Too Young", "Seamless" (psst. Maddie, this song could be about us!)

Songs:
-000. Title. Artist. (Comments/Favorite Lyric(s))
-001. "Cologne" by: Alexz Johnson (no favorite lyrics. The whole song is perfect!)

UPDATE: 2/20: I also highly recommend viewing the music video. It's stunning and really gives the feel of the song. Fun fact: Alexz filmed it while on tour. Yay for multi-tasking.
-002. "Problem (Glee Cover)" by: Dianna Agron, Heather Morris, Naya Rivera-Dorsey (1/9/'15) (anything with these three is perfection. Ah, they're back into my life. Thank goodness. I can actually jam along to the rap part in this song, instead of tolerate it. Not an Iggy Azalea fan :/)
-003. "We'll Be the Stars" by: Sabrina Carpenter (1/13/'15) (no we're never gonna turn to dust/yeah, all we really need is us/don't be scared to close your eyes/no we're never gonna die/we'll be the stars) (For someone so little (16), her voice (and acting) is beautiful. She's going to go places, I just know it.
UPDATE: 2/20: The music video is crazy beautiful. Horses and sunsets and the Carpenter sisters frolicking in a giant pasture. I LOVE IT! If this isn't proof that she's going to be crazy famous later, I don't know what is. <33
-004. "Hand in My Pocket/I Feel the Earth Move" (Glee Cover)" by: Heather Morris & Naya Rivera-Dorsey (1/16/15) (Can't. Literally can't. My little Brittana babies. <3 Watch all Naya & Heather's duets together after this. I dare you. Also, has anyone noticed how Hemo's vocals have improved significantly. YOU GO GIRL!)
-005. "Friday I'm In Love" by: Marshall Williams (2/27/15) (Always loved this song and was a little shocked by the actor's performance of this song. He killed it.
-006. "Cool Kids" by: New New New Directions (too many cast members to list) (2/27/15) (I don't know why, but I always love the performances where the cast is where it's super simple and they're just wearing t-shirts and what not. Ex: "True Colors", "Some Nights", etc. It's performances like these that give me hope that Glee isn't always terrible.)
-007. "I Want You To Know" by: Zedd featuring Selena Gomez (3/10/15) (The song is super catchy and the music video is like one giant hair flip. SO much hair porn.)
-008. "I Lived (Glee cover)" by: Glee Cast (3/20/15) (As written above, Glee hasn't been my absolute favorite over the years. It's been extremely offensive at times and had tons of shitty written/things happen to beloved characters (*coughQuinncough*). But at the end of the day I always looked forward to watching the music performances or seeing my favorite couple, etc. Not going to lie, a few of their music performances have gotten me through a whole bunch of shit in the past. I think that's the main reason why I loved the show. The cast, fun songs/numbers, and what the show stood for. It may have done a 180 most of the time, but it will always hold a little place in my heart. This last performance got me all teary-eyed!)
-009. "Worth It" by: Fifth Harmony (Music Video: 3/28/15). (Carmila in a suit. Carmila in a suit. Also Lauren in that car! <33333)
-010. "Sparks" by: Hilary Duff (4/7/15). (that whistle though! Easily my favorite single off of her upcoming album. Looking forward to the music video)

Books: *Harry Potter & the Goblet of Fire (reread) (Finished: 3/3/15')
-Currently Reading: Harry Potter & the Order of the Phoenix

TV/Shows:
-000. Format. Title. Release Date. Cast. Date Watched. (Comments)
*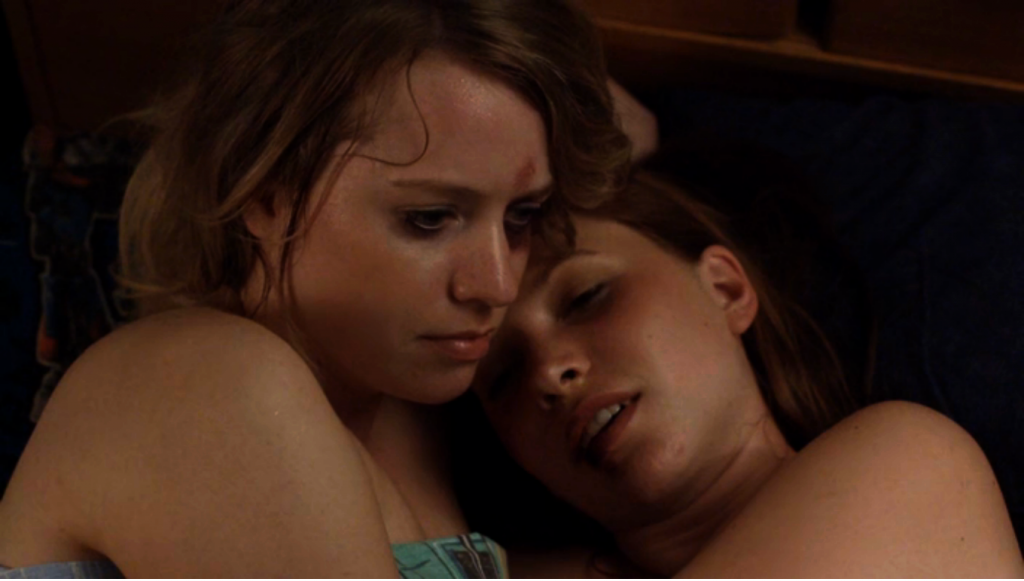 *
*
*

-001. Webseries.
Blue
(
Season 3
). 3/28/14. Julia Stiles. Uriah Shelton. Jane O'Hara.
Alexz Johnson

. 1/1/14.
(Alexz has finally played an lgbtq+ person!! I can die happy! <33)
Favorite Quote: Lara to Blue: "I don't identify as a lesbian. I'm just me. I'm with her now. Ask me again the next time I fall in love."
-002. TV Show. Galavant. 1/4/15. Watching as it airs. (Songs by Alan Menken are a plus and it's a not to be taken serious type comedy show.)
-003. TV
Show.
Switched at Birth
(Season 4). 1/6/15. Watching as it airs. Katie LeClerc, Vanessa Marano. Lea Thompson. Lucas Grabeel.
(LONG RANT TIME!: Ok, so my roommate is an ASL interpreter & we've both watched this show together for about 3 seasons now. Wow, we've lived together a LONG TIME! Anyway, she always calls out the show when they miss up something in the Deaf Culture, like misinterpreted signing or that a interpreter should be present, etc. And over the course of living with her I've grown to learn more about the deaf community (as she has about the LGBTQ+ community from me). Normally the mistakes this show makes are totally fine with her...until the Season 4 premiere occurred. Long story (hopefully) short: The main character, Daphne, (who is deaf) signed up for an advanced chemistry class and the professor demanded that she had to find herself her own interpreter that knew the Chemistry vocab.
Yeah, in the real world...this is illegal. The school should supply her an interpreter regardless! Also I'm fairly sure that they don't need to know all that extensive vocab (it would help...but it's not necessary). When they occurred on the show even I was livid, knowing that my roommate interprets for a living and as of right now that's mostly college classes. Rant over)
(UPDATE: Their current story arc with Bay is done extremely well and I applaud the writers, actors, etc. They're taking a sexual assault storyline and portraying it in a way that I personally have never seen on television. Bravo!)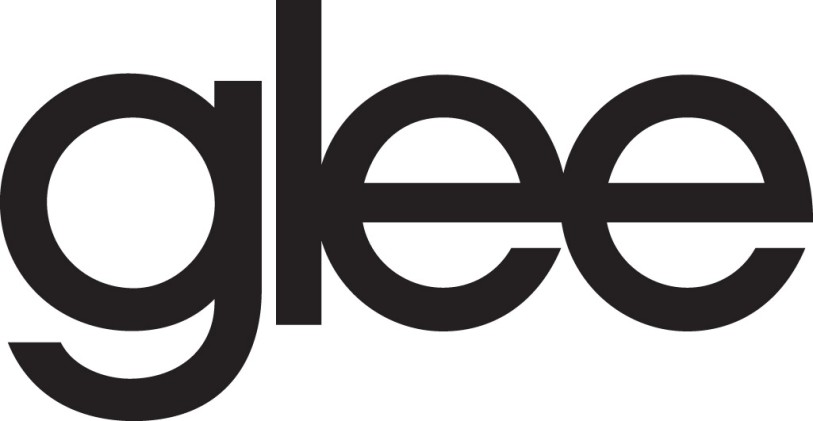 -004. TV Show. Glee. (Season 6. FINAL Season. Thank GOD). 1/9/15'. Watching as it airs. Lea Michele, Chris Colfer, Darren Criss, Naya Rivera, etc.

(The only thing I have to say is thank goodness Heather, Naya, and Dianna are back because otherwise, I would not be nearly as invested. Of course I'd still watch it, but I need my ot3! Also Britttana. DON'T FUCK THIS UP RIB!)

-005. TV Show. Girl Meets World. (In Mid Season 1) 1/9/15'. Watching as it airs. Ben Savage. Danielle Fishel. Rowan Blanchard. Sabrina Carpenter.


(Always been a HUGE fan of the original show, Boy Meets World, that my roommate & I had to tune into the spinoff. There's something about it that just tugs at my heartstrings and makes me all giddy. Maybe it's Sabrina's outstanding portrayal of Maya Hart, a girl with half a Mom and a Dad that left her. Maybe it's the constant BMW mentions or the power couple, Cory & Topanga being back in my life. Also for a Disney show, the writers push their limits constantly. The writing is smart and cohesive and it's not dumbed down for the younger generation. I can't wait to see what they do with episodes to come)
-006. TV Show. The Originals. (In Mid Season 2) 1/19/15. Watching as it airs. Joseph Morgan. Daniel Gillies. Phoebe Tonkin

. Leah Pipes. Charles Michael Davis. Danielle Campbell
(slightly. There are 2 LGBTQ+ recurring characters with their own storylines, but of course the show overall isn't LGBTQ+ based)
(As of right now, I prefer this show over it's predecessor, The Vampire Diaries. Perhaps it's because I adore Phoebe Tonkin and Claire Holt so much (If only Claire would guest star more often!! D:). Maybe it's the fact that the show is still new, so the characters are fresh and they can develop (aside from the Original gang, which we've known for quite a while on TVD). I think the writing/mythology comes across much better here, but as mentioned, this show is only on its 2nd season...while TVD is on its 6th. Also, Josh is the cutest thing ever and it's great that we have an LGBTQ+ recurring character on this show! Don't even get me started on Josh & Aiden. (Yes, I am aware that TVD has Luke, but they haven't really given him much to work with :/)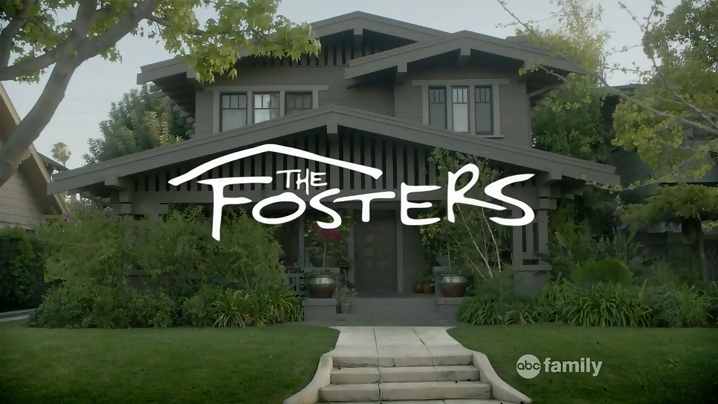 -007. TV Show. The Fosters. (In Mid Season 2) 1/19/15'. Watching as it airs. Sherri Saum. Teri Polo. Maia Mitchell. Jake T. Austin. Cierra Ramirez. David Lambert.

(This show is outstanding with LGBTQ+ representation. Not only that but every "issue" they tackle is done like no other teen/young adult show I've seen. The writers have certainly done their homework! :))
-008. TV Show. The Vampire Diaries. (In Mid Season 6). 1/22/15'. Watching as it airs. Nina Dobrev. Ian Somerhalder. Paul Wesley

. Candice Accola

, etc.
(even more slight then its spinoff. I don't even think it deserves this rainbow tbh. The LGBTQ+ character hardly appears on this show at this point. :/...UPDATE: lol, they killed the gay character off. Excuse me while I continue to love the spinoff for actually incorporating the gay recurring character into the storyline and giving him a love interest. kbye)
(First off, there was a point during my life where I was OBSESSED with this show (prob from s1-3. Then the show got semi-ridiculous. Now I'm just here for the cast members (ahem, like Glee, only not NEARLY as much. This show still has decent writing) and the recent Steroline storyline...OTP FINALLY HAPPENING?! PLEASE! I rarely give up on shows, so I'm in it for the long haul for this. At this point, I prefer the spinoff more)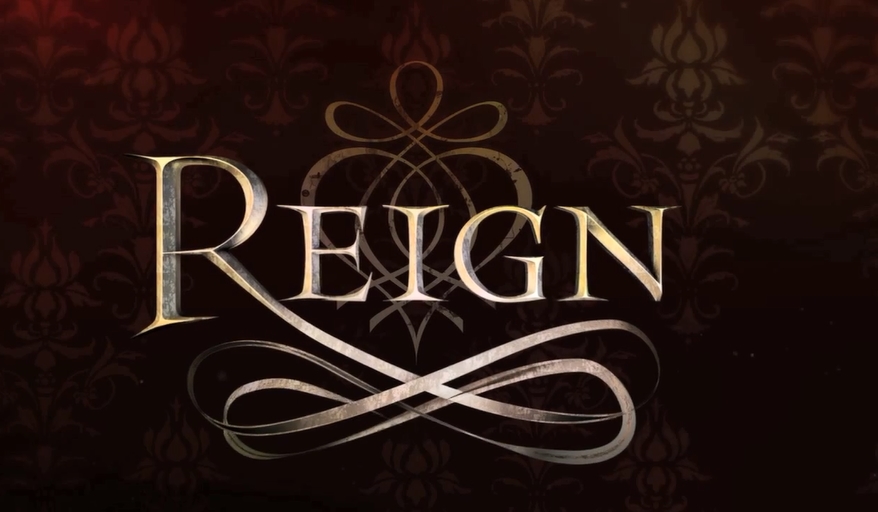 -009. TV Show. Reign. (In Mid Season 2). 1/22/15. Watching as it airs. Adelaide Kane

. Toby Regbo. Torrance Coombs. Caitlin Stasey

. Megan Follows. Anna Popplewell

, etc.
(Oh how I love this show. While I can't judge it on its historical accuracy, I adore the acting, the location/sets, the costumes...EVERYTHING! Sure, sometimes the show can get overdone/dramatic...but i don't know- I can't really describe my feels on this show. Anyone have any opinions on why I might love this show so much? Besides Caitlin, Adelaide's & Anna's perfection (really all the ladies.).

My Recaps/Articles for this show can be found here! READ/COMMENT! It helps me/our site SO much!
-010. TV Show. Black Sails. (Season 2). 1/24/15. Watching as it airs (via the internet haha). Hannah New

. Jessica Parker Kennedy

. Toby Stephens. Luke Arnold. Zach McGowan, etc.

(I never thought I would watch something like this. I'm not a huge pirate fan and honestly, I tend to stick with my little YA-related shows (I hate change okay! haha). But you put hot lesbians/lady lovers in something and chances are...I'll watch it ;) That's exactly what Black Sails did and my goodness...now I'm IN LOVE WITH THIS SHOW! It's smart, has excellent writing, is a prequel to Treasure Island (although I've never read that :/ yeah, i know!) and every female character is a BADASS. Eleanor Guthrie, is the boss of everyone on Nassau Island! Anne Bonny is a killer lady pirate that isn't afraid to kill anyone. I could go on and on. But, you can read my recaps for that)

My recaps/articles for this show can be found here! READ/COMMENT! It helps so much <3
*
*
*
*
-011. TV Show Episode. Stalker. 1/28/15'. Watched it cause P Tonks was in it. Phoebe Tonkin

(kinda)
(As mentioned above, I only saw this episode for the Tonks and if you're a fan of her's...it's definitely worth the watch. You don't have to have seen the show (it's the 14th episode), I didn't and was totally fine understanding what was going on (it's similar to Law & Order in that sense). Phoebe Tonkin acts the shit out of it! Like seriously, after seeing this...I don't know why the Originals isn't giving her stuff like this. She has her natural Aussie accent in this, so maybe that's why (no offense, but even after being on American shows for so long, she still does a terrible job at an American accent. Claire Holt's is 10x better & sexier). It also feels like an AU episode of H2O. Like her character's bedroom is similar to Cleo's, she's a lifeguard...or am I just over-thinking it? (Probably).
-012. TV Show. Pretty Little Liars. 2/4/15'. Super behind (watching the beginning of Season 5.) Troian Bellisario. Ashley Benson. Lucy Hale. Shay Mitchell, etc.


(This show is perfection. I love SO many things about it! Sure there are a few things that could improve or omit (Aria's actions & Ezria), but everything else is SO spot on that I've just learned to overlook them. But tbh, not sure how I feel about Alison being back. I adore Sasha's acting; I guess I'm just thinking about the books then)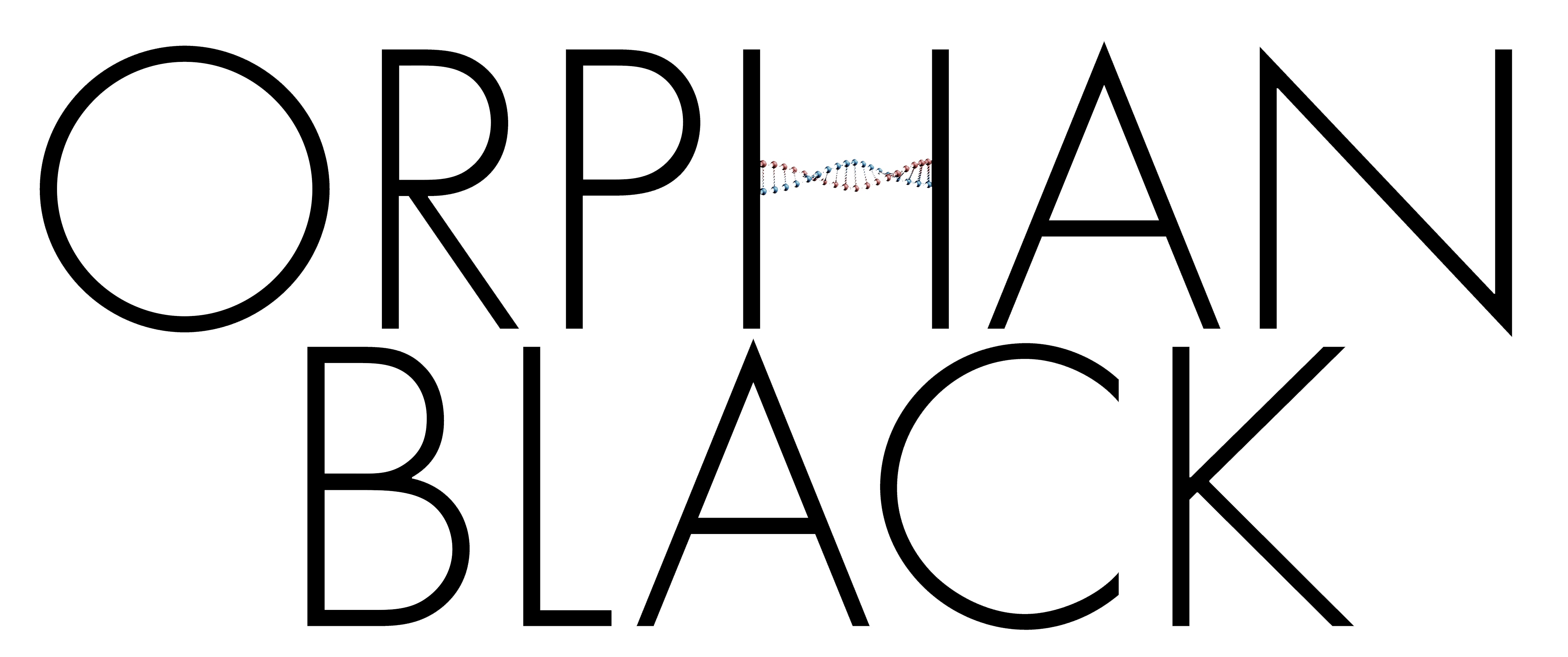 -013. TV Show. Orphan Black. 2/4/15'. Finished the last 3 eps of Season 2. Tatiana Maslany

x 100. Jordan Gavaris. Evelyne Brochu.


(I have similar feels about this show like PLL tbh. But unlike with PLL, I LOVE EVERYTHING ABOUT THIS SHOW! It's smart, features outstanding characters (multiple queer characters!!) and the storylines are fab. Tatiana is a genius that can portray literally any sort of person imaginable. I HIGHLY recommend this show! You'll get addicted fast.)

-014. TV Show.

Movies:
-000. Title. Release Date. Cast. Date Watched. (Comments)

-001.The Judge. 10/10/'14. Robert Downey Jr. Robert Duvall. Vincent Farmiga. Leighton Meester

. 1/9/15'.
(My roommates just had this on one night and I was all, "Okay, I guess I'll watch a bit of it. First, LEIGHTON MEESTER IS IN THIS! So immediately the film scores points for that. Second, I was really surprised how much I actually enjoyed this film. It's compelling and without spoiling anything, the viewer ends up sympathizing with a semi-unreliable narrator.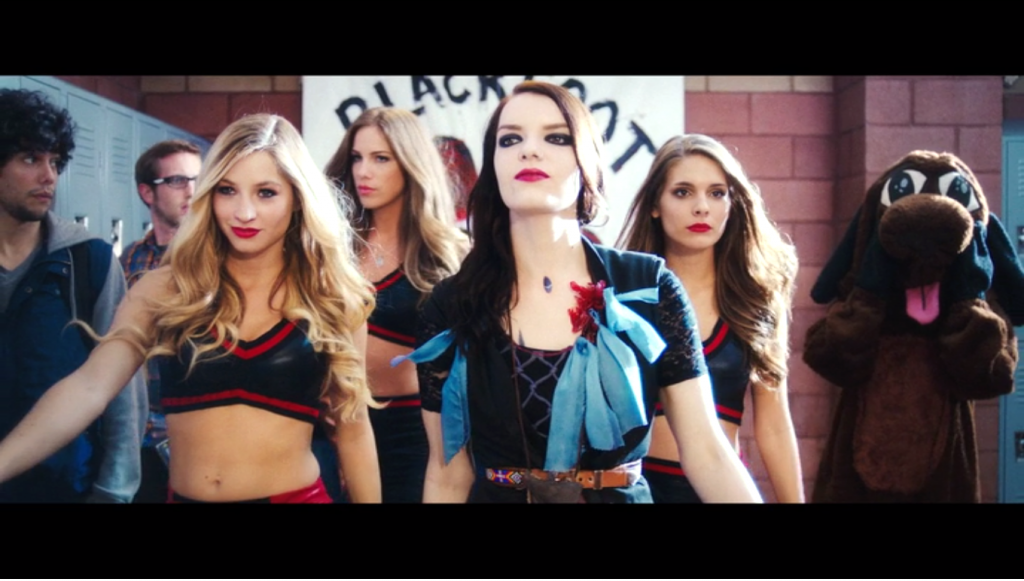 *
*

-002. All Cheerleaders Die. 9/15/13'. Caitlin Stasey

. Sianoa Smit-McPhee. Brooke Butler.Amanda Grace Cooper, etc. 1/15/15'.

(WARNING: Since this movie is a horror film (technically, it really isn't that bad. This coming from a scardy cat of horror/scary movies), that it's a little on the gory/bloody side. Those that are squeamish, you've been warned. SO glad I got to watch this film! Caitlin Stasey acts the shit out of it and it features 3 queer characters guys!)
LINKS:
Herself.com
, one of my tweets was featured on AfterEllen
#GaySharks
! (<-I can cross that off my bucket list)
*NOTE: Most listed above will be things that are new to me, unless stated otherwise.
Current Location: Chicago, IL
Current Mood:

nerdy
Current Music: Let 'Em Eat Cake Album by: Alexz Johnson